"Open The Flood Gates To an Unstoppable Flow Of Traffic and Cash By Joining ArkHits Today!" Are You Ready To Experience The Best In Traffic Exchange Marketing?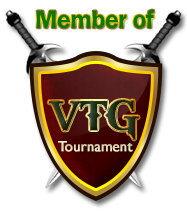 From Carl White:
It's time to grab your gear and get ready to survive. If you're serious about advertising your business online... Earning money... building up a Residual Traffic Network... AND you aren't a Newbie Sailor... Then you've come to the right place. Join the other experienced Flood Warriors who are as serious as you, by grabbing your free ArkHits membership today!
The Ark is packed and the Flood is coming (Traffic is really good)!! Now your adverting can survive when you see all we have available for your marketing needs. Get ready to smile BIG as you reap the benefits of an active traffic exchange. Let us bring visitors to your site and help you sail past your competition!!
Website Traffic

Banner Advertising

Text Advertising

Surf4Cash

Paid To Click

Weekly Jackpots

Surf Chat

Dynamic Surf Rates

Prize Pages

Referral Bonuses

Downline Builder(s)

Residual Commissions

Prize Box Game

Trophy Hunt

Rent Referrals
So Here's What You Can Expect When Joining ArkHits

ArkHits has all the features that attract the very best Flood Warriors. These Warriors... are highly motivated individuals who are not only interested in promoting their own business but are serious about seeing what other members have to offer as well.

Don't waste time drowning in an open sea of misplaced marketing, grab your gear, come aboard and get your products/services sold. Join ArkHits and start promoting to other serious flood warriors today! It's definitely the one program you'll be more than happy you joined!

We offer 7 advertising methods that create Fantastic results for your Advertising Success.
1. Page Views (you need visitors before you receive sales)
2. Text links (this tool can convert browsers into buyers quickly)
3. Banners (we've all seen them before and they still work well today)
4. PM Marketing (once you refer members you can message them)
5. IMLoop (for Chat and Socializing)
6. Paid-To-Click (Guaranteed views to your ad)
7. Surf Chat (for networking with other members while surfing)
If this sounds good to you (and it really is), we'd be happy to give you a free ArkHits membership so you can see for yourself how Epic this traffic really is!
I urge you to take action today... Join ArkHits for free...and see for yourself the dramatic increases in traffic and results we can bring you!



Carl White
Flood Master

P.S. Not quite ready to join? Click on the FAQ link and get the scoop!

P.P.S. Join Today... Join the 3826 sailors that have already seen The Fantastic Results Our Traffic Can Produce!